Atlanta Buyer Pays Record Price, Plans To Spend Millions More Improving Oklahoma City Apartments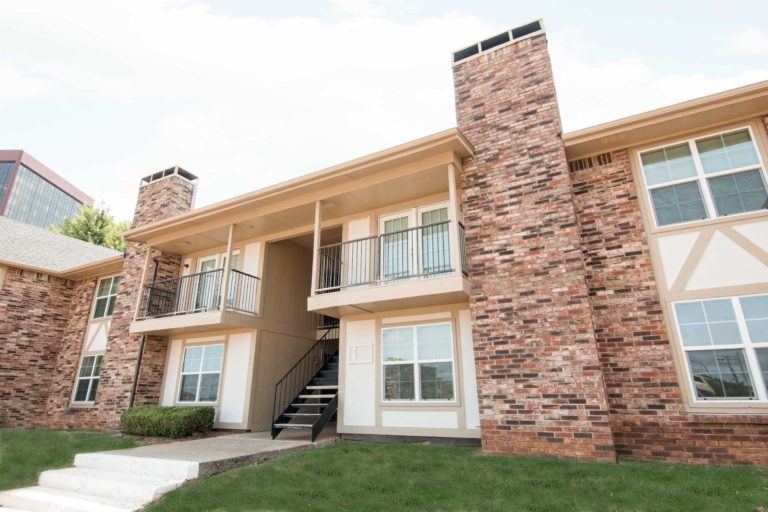 The Oklahoman
Richard Mize
May 6, 2015
An Atlanta company aimed high with its purchase of Warwick West Apartments and plans to spend millions more to take the property even higher.
RADCO Cos. broke another apartment sales price record by paying $30,164,000 to Tucson, Ariz.-based Transwest in a deal brokered by Tim McKay and David Burnett of ARA Newmark.
The record was in the per-unit price: $73,500 for a 1970s-era apartment complex. The 424-unit complex of 21 two-story buildings at 3100 Northwest Expressway was built in 1978.
The secret to the investment is in the upside potential.
"The price per unit for Warwick signifies a turning point for well-located 1970s assets that present a strong value-add component," Burnett said. "Sophisticated buyers like RADCO are trending away from newer properties and see an opportunity to drive yields by upgrading units."
It was an expansion of RADCO's investment footprint in Oklahoma City.
RADCO, which owns more than 10,000 apartment units in Texas, Colorado, Georgia, Illinois, Indiana, South Carolina and Florida, entered the Oklahoma City market late last year with a $38.5-million portfolio purchase of three properties totaling 714 units from Capital Assets Inc. in Tulsa.
RADCO paid $24,274,000 for Lincoln Greens Apartments, 2301 NW 122, renamed Ashford Northwest; $8.72 million for Arbor Lake Apartments, 1301 W Hefner Road, renamed Ashford Park; and $5,506,000 for Deer Creek Apartments, 6801 NW 122, renamed Ashford Walnut Creek.
RADCO also bought those apartments to upgrade them and raise rents to increase income and value.
"RADCO is one of the strongest buyers in our market," McKay said. "They understand Oklahoma City's economic fundamentals and have the resources to take a property like Warwick West to the next level. We expect larger institutional-style buyers to look increasingly at 1970s and '80s properties located within strong submarkets."
The $73,500 paid per unit for Warwick West blew away previous sales stats here for apartments so old. The apartments have stood for 37 years.
The average price paid last year for 1970s apartments was $31,414 per unit, and the average price per unit across all ages of properties was $44,686, said Mike Buhl of Commercial Realty Resources Co. in Norman, who tracks sales and analyzes the metro-area multifamily property market.
"The sale of Warwick West at $73,500 per unit is going to leave many in the industry wondering what has happened to our market. Pricing of this level was simply unheard of just a few short years ago," Buhl said. "But we have seen values escalate in Oklahoma City based on the strength of our economy and the ability to acquire multifamily assets at historically low interest rates."
Buhl said Warwick West fetched a higher price than he would have dared imagine.
"While we have seen other 1970s-vintage properties set record pricing," he said, "Warwick West has now set a benchmark that may be difficult to duplicate, although it has created the sale comp that every seller of a similar property will try to achieve, and why not?
"I have said for a while now that 1970s and '80s vintage properties would trend upward in value on the heels of the Class-A product that has been selling. But the sale of Warwick West exceeded even my optimistic expectations. The brokers for this deal did an outstanding job setting a historic benchmark for the seller, and maybe for the buyer."
Warwick West, with a mix of one-, two- and three-bedroom apartments, is on 17.35 acres along Northwest Expressway between N Independence Avenue and N May Avenue. Amenities include a 24-hour fitness center, clubhouse, covered parking, tennis court and swimming pools.
Improvements and new amenities are coming, said RADCO founder and CEO Norman Radow.
"Our acquisition of Warwick West reaffirms RADCO's commitment to Oklahoma City," Radow said. "The property has both a rich history and unique architecture. And its location is simply the best in the submarket. We are investing millions of dollars and bringing our passion to restore this iconic property to its former glory."