RADCO Pays $40m For 17th Atlanta Multifamily Asset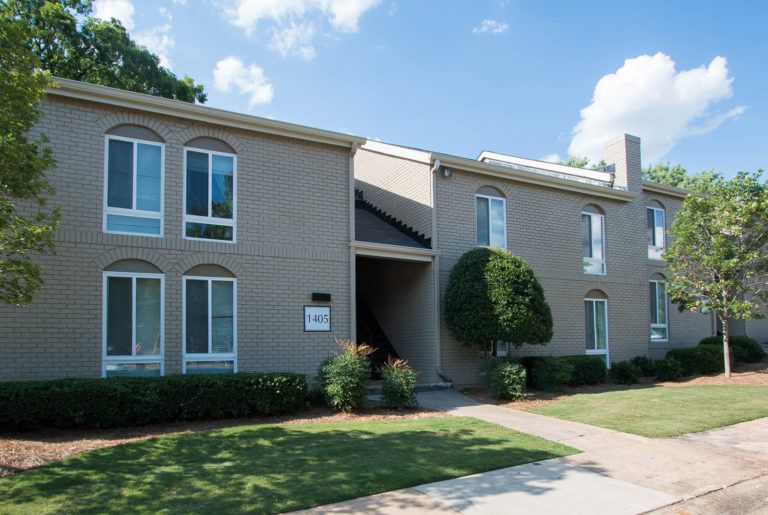 GlobeSt.com
By Jennifer LeClaire
September 26, 2013
ATLANTA—The RADCO Companies just grabbed its 17th multifamily deal in the Atlanta metropolitan area. RADCO picked up The Park at Briarcliff for $39.6 million. Rebranded as Ashford Druid Hills, the 982-unit multifamily community, is the firm's 22nd residential purchase in less than two years. The multifamily acquisition increases RADCO's current multifamily portfolio to more than 5,500 units.
"We are intimately familiar with the Atlanta marketplace and have invested a significant amount of capital into the community," says RADCO's founder and CEO, Norman J. Radow. "In fact, this marks our 17th deal in the Atlanta metropolitan area, our sixth deal in the I-85 Corridor and our third transaction in Dekalb County, which is enjoying an improving job market and has seen rental rates soar 8.6% for apartments like those of Ashford Druid Hills."
Radow says the fact that Emory University, the CDC, and the expanding Egleston Children's Hospital surround the multifamily asset, and is in town and right off the interstate, makes the multifamily acquisition the very best located distressed property in this cycle. And he offers a unique story around the multifamily property.
"DeKalb County had originally issued development bonds that were credit enhanced by Fannie Mae," he explains. "In 2007, the property was foreclosed on by DeKalb County after the borrower defaulted on the bonds, which led Fannie Mae to subsequently foreclose on DeKalb County in May of 2010. The government actually foreclosed on the government! That's why The Park at Briarcliff is the quintessential distressed property. That coupled with its A plus location, makes this acquisition a huge opportunity for us."
The multifamily complex offers 48 all-brick buildings with 982 one-, two- and three-bedroom floor plans as well as townhome residences that are spread across 74 sprawling acres. Community amenities include two swimming pools, a fitness center and two tennis courts, a lake, jogging trail, children's playground and a dog park. RADCO plans to invest an additional $10 million to renovate and improve the property, amenities and the apartments.
The Atlanta metro market has seen significant improvement since the economic downturn, with 12,900 new jobs created in April 2013 and another 15,945 in July. Meanwhile, North Druid Hills is at the epicenter of this growth and job creation. Its neighboring high-rise Bell Tower was recently acquired by the expanding Egleston Children's Hospital; a nearby executive park is being demolished for high-density development, and there is a major ongoing construction project underway to widen the intersection of Briarcliff Road and North Druid Hills Road, with a scheduled date of completion of the first quarter of 2014.