RADCO Acquires Its 3rd Midwestern Property In 90 Days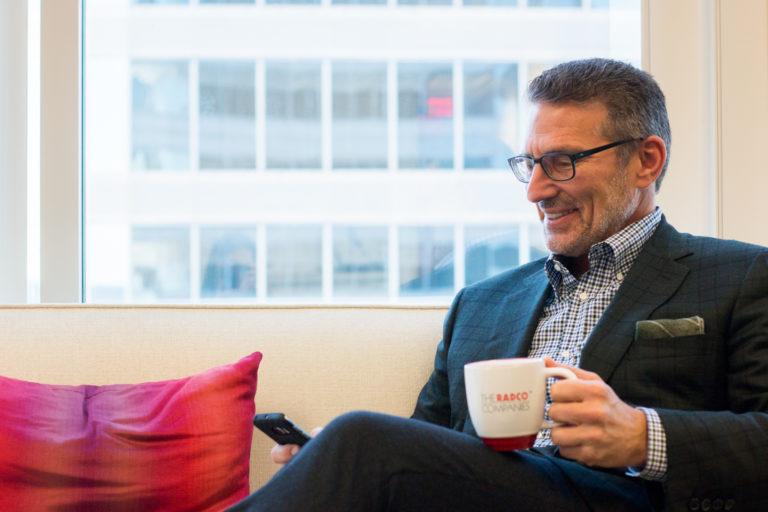 FOR IMMEDIATE RELEASE
Lakewood Lodge in Indianapolis Marks the 20th Acquisition For Residential Turnaround Specialist
(Indianapolis, IN – July 15, 2013) – The RADCO Companies, one of the nation's leading real estate turnaround specialists, is continuing its strategy of acquiring distressed residential communities with its purchase of Lakewood Lodge in Northern Indianapolis. The 454-unit apartment community, acquired by RADCO for $16.5M from the Lehman estate, is the firm's 20th residential purchase in less than 2 years, and its 3rd purchase in the Midwest within the past 90 days. The announcement was made by the company's founder and CEO, Norman J. Radow, who revealed that RADCO will rebrand the property as Ashford at Keystone.
In March of 2013, RADCO acquired Brittany Court in Geneva, Ill. and rebranded it Ashford at Geneva. In early June of 2013, RADCO acquired Covington Court in St. Charles, Ill. and rebranded it Ashford St. Charles.
"We believe in the Midwest," says Radow, "and we are very familiar with the market. In Indianapolis in particular, we are seeing strong employment growth, and we are buying the property at an attractive going in basis. We expect to acquire additional properties in the Midwest over the coming months," he said.
The Ashford at Keystone acquisition increases RADCO's current multifamily portfolio to over 3,700 units.
"Ashford at Keystone is an attractive and exceptionally well-located property", adds Radow. "It has a strong value added component, and has been lender owned and receiver managed for some time, thus representing a strong mark to market opportunity."
The property sits on 35 acres inside the city's primary perimeter road with extensive frontage on Keystone Avenue. It is just north of Broad Ripple Village, a popular entertainment district, and just south of Keystone at the Crossing, the city's most prestigious retail and office district. RADCO plans to not only rebrand the property with the name change, but also reposition it by improving the existing interiors, replacing and modernizing the exterior building skin, upgrading the landscaping, adding amenities to the community, improving exterior signage, and providing a more hands-on management team.
RADCO has financed the purchase through a mixture of bridge debt and private equity. "Our reputation allows us to raise our equity privately," explains Radow. "This allows us to bypass institutional equity, which in turn gives us maximum flexibility to not only provide excellent returns to those who entrust us with capital, but also to buy when and where we believe we can do the most good."
RADCO's mission is "Building Better Living". The national real estate development company was founded in 1994, and is based in Atlanta, Georgia.