The RADCO Companies Acquires The Pointe at Sugarloaf Apartments in Lawrenceville, Georgia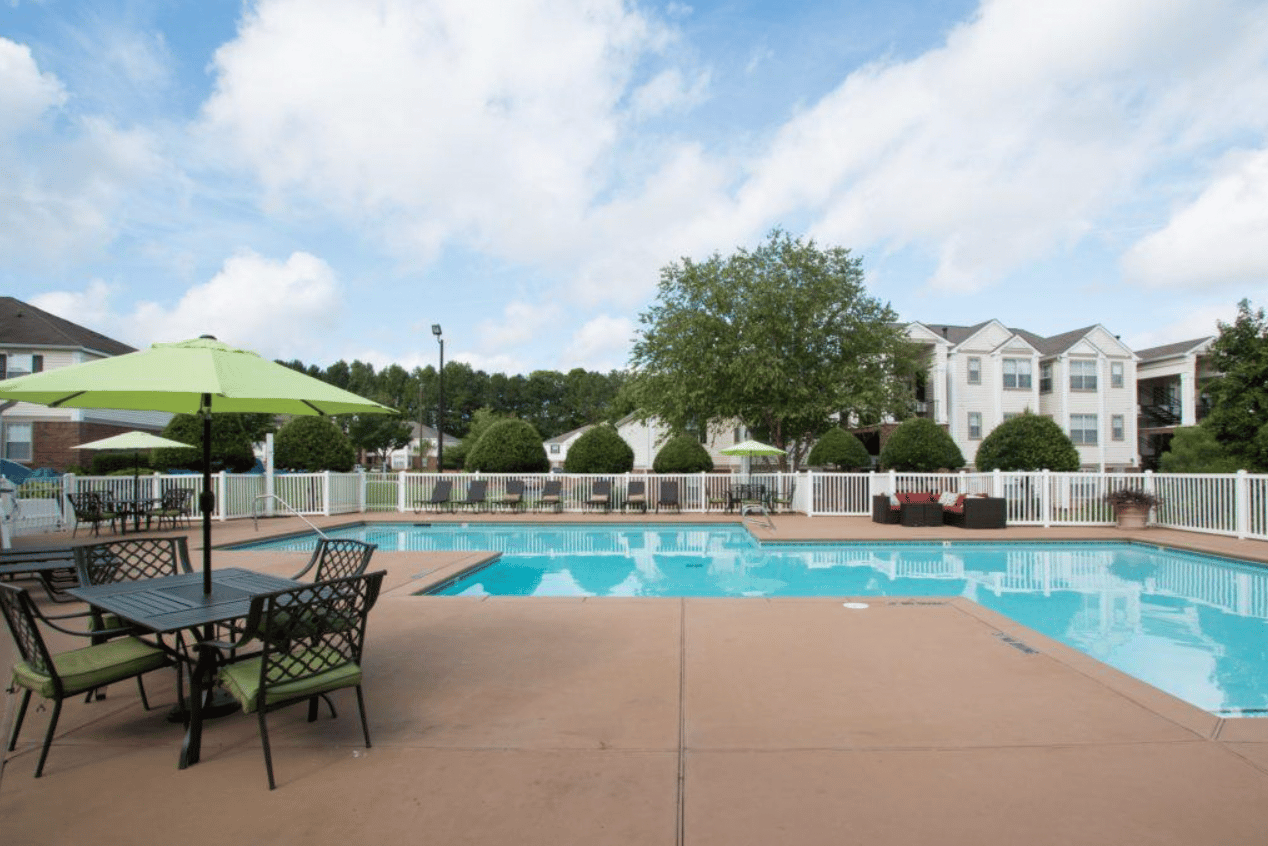 Atlanta-Based Developer Increases Presence in Gwinnett County
(LAWRENCEVILLE, GA – June 21, 2016) – The RADCO Companies (RADCO), one of the nation's leading opportunistic real estate developers, completed its fifth acquisition of 2016 with the closing of The Pointe at Sugarloaf Apartments in Lawrenceville, Georgia. The property, renamed 2800 at Sweetwater, adds 324 solid B class units to its portfolio and will be proudly managed by RADCO Residential, the Company's proprietary management platform. 2800 at Sweetwater is RADCO's 57th acquisition since 2011, and joins Ashford 3400 as its second property in the Sugarloaf submarket.
The purchase price for 2800 at Sweetwater was $31.7 million, and the company plans to spend upwards of $4.0 million in capital improvements to modernize and upgrade an already impressive campus. RADCO financed the acquisition and forthcoming renovation for this property using private capital and financing from BBVA Compass. Since August 2011, the company has raised over $420 million in private capital to fund its acquisitions, making it one of the largest private capital companies of its type in the nation. This off-market transaction was brokered by Berkadia.
2800 at Sweetwater is located in the heart of Gwinnett County, which is one of the fastest growing suburbs of Atlanta. The combination of Georgia's strong pro-business politics, corporate relocation incentives, growing population, and the submarket's limited apartment supply provides the key economic drivers necessary for quality multifamily investment.
"This is a gorgeous property that commands a presence in a location that is highly desirable and continues to grow in importance," said Norman Radow, founder and CEO of The RADCO Companies. "2800 at Sweetwater already has modern units, great street presence, the bones of super amenities, and a truly spectacular drive to the clubhouse. Moreover, Gwinnett County continues to invest in major infrastructure improvements that support higher end developments in this already excellent location. Being able to focus the majority of our attention on true return on investment projects offers us an exciting value-added opportunity and provides our residents at 2800 with a best-in-class living experience."
2800 at Sweetwater was constructed in 1997 and consists of 32 two- and three-story buildings on an expansive 35.5-acre campus. The property's 324 overly large units average an impressive 1,002 square feet, and are composed of 240 one- and two-bedroom garden style apartments and 84 highly coveted three- and four-bedroom townhomes. The large townhome units are unique in the submarket and cater well to the multitude of families that choose to live in Gwinnett County for access to the largest school system in Georgia. This Lawrenceville community also boasts an array of amenities, including a swimming pool with expansive sundeck, Wi-Fi Cafe with a complimentary self-service coffee bar, truly grand dog park, family-friendly playground, and 24-hour access to a cardio and fitness studio.
RADCO plans to invest over $3.7 million in significant capital projects to modernize and upgrade the units, enhance the community offices and amenity areas, revamp the entrance and property branding, and proactively initiate infrastructure improvements. The scope of the value-added upgrades includes transforming the current outdoor spaces with lavish grilling and upscale seating areas, an impressive fire pit, and an additional playground. Interior renovations will include upgraded flooring, designer paint and accent walls, modern lighting, hard surface countertops, and new appliances. RADCO's industry leading capital improvements program plans to bring 2800 at Sweetwater's interiors, exteriors, and amenities to the modern standards this booming market demands.
***
The RADCO Companies
RADCO's mission is "Building Better Living." Based in Atlanta, the national real estate acquisition and redevelopment company was founded in 1994. The firm has grown its multifamily portfolio to include 10,176 units in Georgia, Illinois, Indiana, Oklahoma, Colorado, South Carolina and Texas.