The RADCO Companies Completes 10th and 11th Acquisitions of 2016 with Purchases of Westchase Crossing and Wyndham Park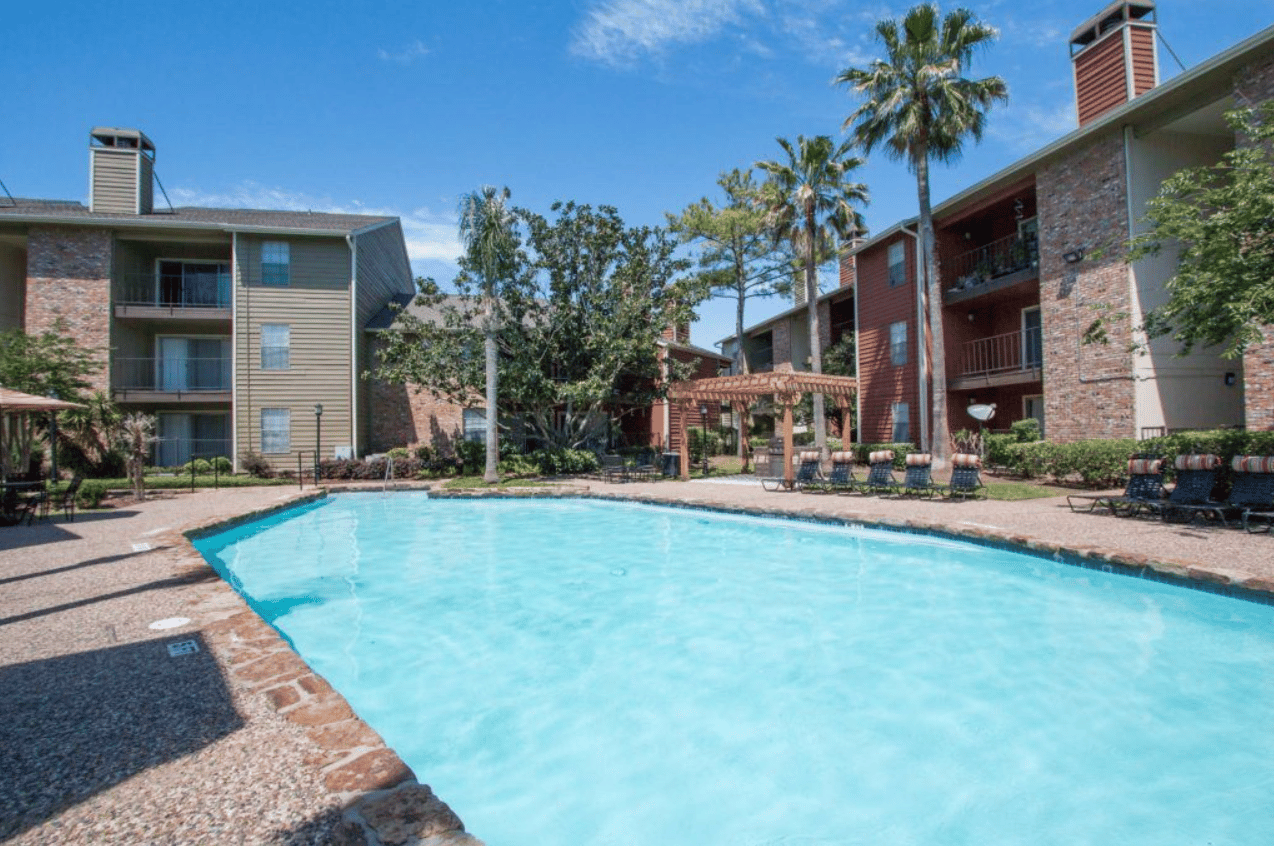 Atlanta-Based Developer Now Owns Six Properties in Texas
(HOUSTON, TX – October 13, 2016) – The RADCO Companies (RADCO), one of the Nation's leading opportunistic real estate developers, completed its 10th and 11th acquisitions of 2016 with the closings of the Westchase Crossing and Wyndham Park apartments in Houston, Texas. The properties have been renamed City Chase and City Station, respectively, and together add 814 Class B units to RADCO's portfolio. Both properties will be proudly managed by RADCO Residential, the Company's proprietary management platform. City Chase and City Station are RADCO's 62nd and 63rd acquisitions since 2011 and its third and fourth communities in the Houston market.
RADCO plans to spend upwards of $11.3 million on capital improvements to modernize and upgrade the expansive communities. RADCO financed the acquisition with KeyBank and using private capital. Since August 2011, the company has raised over $469 million in private capital to fund its acquisitions, making it one of the largest private capital companies of its type in the nation.
Houston boasts a diverse business economy that has seen recent growth in healthcare, high tech industries, medical research, and professional services. Despite the late volatility of oil prices, Houston has been consistently ranked as one of the fastest growing cities in the United States over the past five years. The MSA boasts one of the lowest costs of living among the Nation's 23 largest metropolitan areas, a key contributor to Houston's ability to continually rank among the Nation's most desirable cities for companies looking to relocate or expand their operations.
"Public confidence in Houston has wavered with the recent oil price fluctuations, and institutional investors have since fled the city. This has caused cap rates to widen, thus allowing otherwise solid assets to be acquired at a discount to their intrinsic value," said Norman Radow, founder and CEO of The RADCO Companies. "We are thrilled to expand our presence in the market with the additions of City Chase and City Station. Both properties were acquired at an excellent basis, and we are confident they have significant upside potential."
City Chase is situated within the heart of the Westchase submarket just off Westheimer Road, providing superb access to major employment drivers in the nearby Westchase Business District and Energy Corridor. The gated community was built in 1981 and consists of 366 units across 9.4 acres. Averaging 762 square feet, the property offers a combination of one- and two-bedroom units, with select units including washer and dryer hookups. The community boasts an abundance of amenities, including an expansive pool deck with a hot tub, two laundry facilities, barbecue and picnic areas, and a Wi-Fi equipped business center.
City Station is conveniently located in the Cypress Station submarket at the confluence of Interstate 45 and Cypress Creek Parkway (FM 1960), which provides easy access to the area's largest employer – ExxonMobil. The 448-unit community was built in 1978 and consists of 34 two-story buildings across an expansive 18.9 acres. Averaging 797 square feet, the property offers a combination of one-, two-, and three-bedroom units. The community amenities include five saltwater swimming pools, three laundry facilities, gated access, covered parking, and a picnic station with a grilling area.
RADCO plans to invest over $11.3 million to upgrade unit interiors, enhance community entrances, execute rebranding initiatives, implement infrastructure improvements, and significantly expand on-site amenities. Specifically, RADCO's capital plan for both properties will concentrate heavily on modernizing the unit interiors with a higher-quality finish level that includes upgraded appliance packages, new flooring, updated cabinetry, modern lighting, hard-surface countertops, and designer paint. Additional washer and dryer connections will also be installed in select units at City Chase. The scopes for the value-added amenity and exterior improvements include immediately remodeling and updating the clubhouses, replacing roofs, adding upgraded pool furniture, and revamping the grilling areas with upgraded gas grills, picnic areas, and new fire pits for residents to enjoy.
***
The RADCO Companies
RADCO's mission is "Building Better Living." Based in Atlanta, the national real estate acquisition and redevelopment company was founded in 1994. The firm has grown its multifamily portfolio to include 10,176 units in Georgia, Illinois, Indiana, Oklahoma, Colorado, South Carolina and Texas.