RADCO Companies Pulls Off Biggest Year For Acquisitions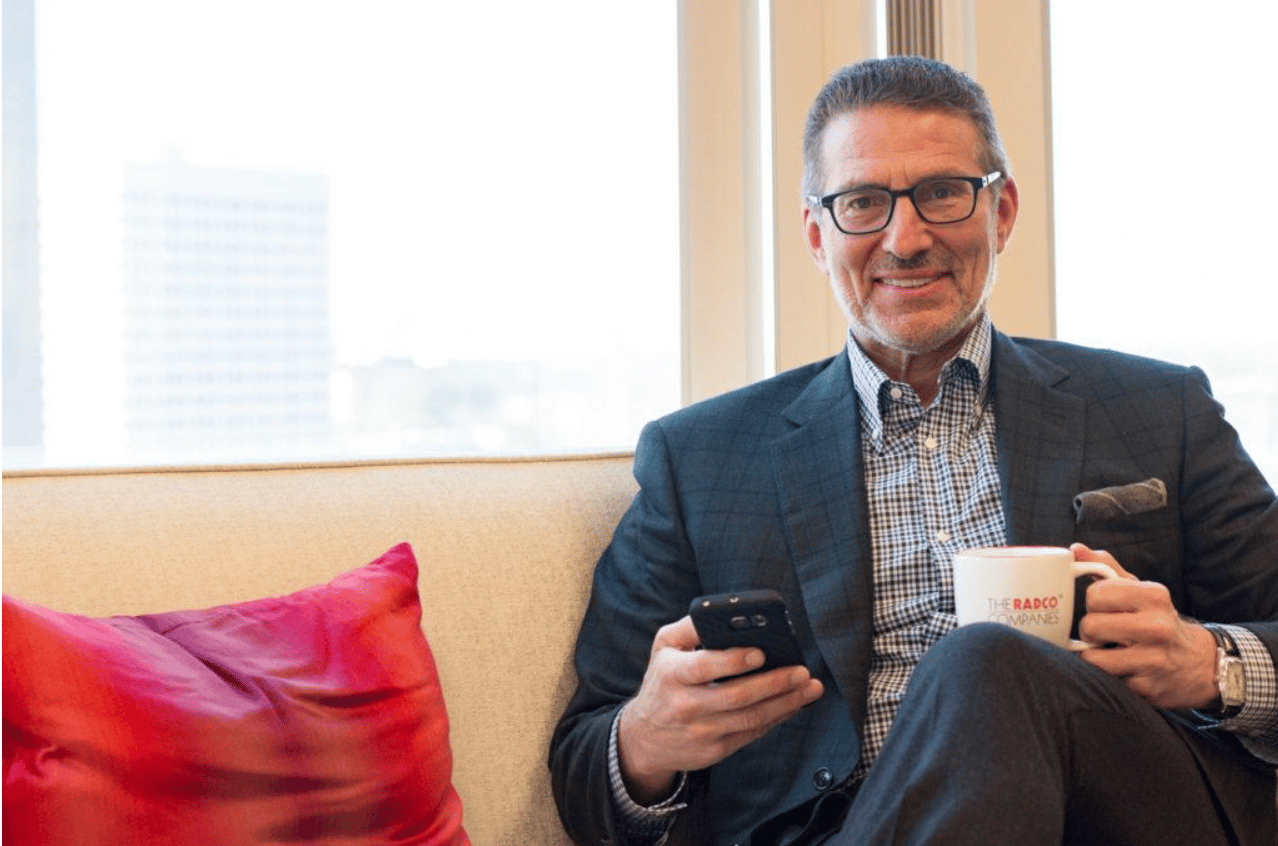 Atlanta Business Chronicle
Douglas Sams
December 5, 2014
Norman Radow's The Radco Companies just completed its biggest year.
Radow's opportunistic real estate development company has acquired 13 multifamily properties so far in 2014, and reached an agreement to buy six more, pushing the portfolio to roughly 10,000 units, most of it based in Atlanta.
Radco Cos. recently closed on three more metro Atlanta properties in the past two weeks, including Mission Galleria, a 416-unit apartment development near SunTrust Park, the new home of the Atlanta Braves in Cobb County. Radco paid $27 million for the project. Radco also acquired a 304-unit apartment project by Gwinnett Place, paying $17.8 million, and another in East Atlanta for $26 million.
The apartments were under-performing properties but Radow believes they are in great locations and poised for a turnaround.
Mission Galleria has rents averaging about $630 a unit, but as SunTrust Park becomes an economic development catalyst for the area over the next several years, Radow believes he can push rents to $1,000 per unit.
Metropolitan Life Insurance Co. and Prudential Real Estate Investors, among others, have made huge bets on new intown Atlanta apartment towers, where rents have soared well over $2 a foot.
That's not Radco's game.
"We don't go there," Radow said, underscoring the heavy emphasis his company places on bargains.
But finding good buys is getting harder. Despite the record pace of acquisitions in this year, Radco Cos. has nothing in its pipeline for 2015. "It is becoming more challenging to find properties in our wheelhouse," Radow said.
Annual effective rent growth has increased swiftly since the recession ended, and new intown trophy residential buildings are easily breaking $2.10 per square foot, a trend that has drawn a lot of attention.
But, the strongest gains are seen among class B and suburban assets, according to the latest data from Axiometrics Inc. Those properties saw 5 percent annual effective rent growth during October, Axiometrics said.
Yields are generally dropping for value-add investors, though, as overall market fundamentals continue to improve.
"The market is moving in a great direction for owners, but it's also more challenging for buyers," Radow said. "We still think there will be opportunities for us, given our size, but we will have to work harder for them."
Investors are enjoying an unusually long period of rental gains nationally in the multifamily sector, and markets such as Atlanta are expected to see that continue, fueled by the job growth and the preference for renting over home ownership. Many young home buyers still face challenges qualifying for a mortgage, especially because of student loan debt.
"There's been a fundamental psychological shift that has occurred in terms of the preference of owning verses renting," Macolm McComb, a vice chairman with CBRE Group Inc, said during an Atlanta market forecast earlier this fall.
Radow agrees.
"The rent trend is not an anomaly," he said. "It's a phenomenon."