The RADCO Companies Acquires Second Atlanta-area Property In A Week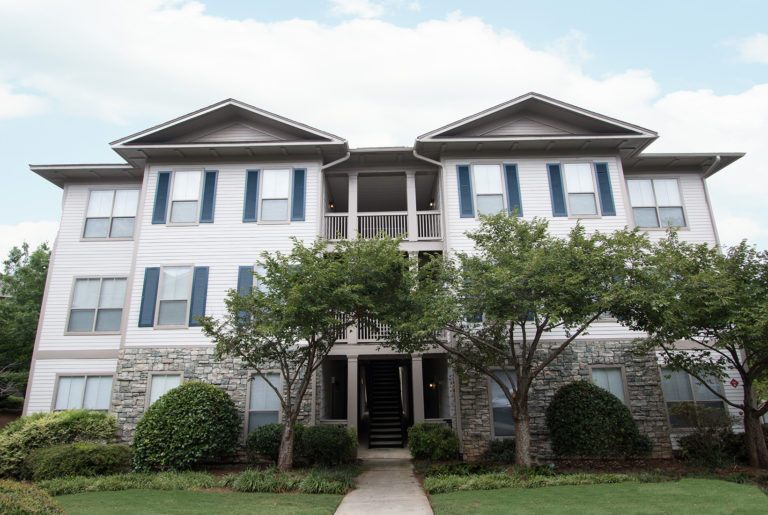 FOR IMMEDIATE RELEASE
June 22, 2015
The RADCO Companies (RADCO), one of the nation's leading opportunistic real estate developers, has expanded its Atlanta-area portfolio with the $13.55 million acquisition of Morningside Apartments, a 306-unit property in the close-in northeastern Atlanta suburb of Doraville. This acquisition follows on the heels of the company's purchase of the 255-unit Ashford Ridenour (formerly known as Estates at Ridenour) just last week.
RADCO financed the acquisition of Morningside Apartments with private capital and financing from First Tennessee Bank. Since August 2011, the company has raised more than $245 million of private capital to fund its purchases.
Built in 1983, Morningside Apartments includes 306 units across 65 buildings. It is situated on 23.7 acres on Pleasantdale Road. The multifamily asset offers one-, two- and three-bedroom apartments, averaging 851 square feet. The property also features amenities such as a resort-style pool, fitness facility and business center with Wi-Fi.
The property is located right at the cusp of Atlanta's Interstate 285 perimeter highway and Interstate 85, the north-south highway that cuts right through the city itself and links its airport to all markets that are both north and south of Atlanta. As such, it is Atlanta's "job corridor." RADCO owns other properties throughout the immediate area, comprised of approximately 2,500 units.
"Morningside is a quintessential value-added opportunity in a particularly important submarket that we know well," said Norman Radow, founder and CEO of RADCO. "It has been neglected, but it has good bones, modern layouts, and is in a great location. We will make this property something special."
RADCO plans to implement a nearly $6 million capital improvement plan to upgrade the property and rebrand it as Ashford Walk to coincide with RADCO's new ownership and planned renovations. The company's plan also includes replacing the building skins, balconies and roofs, in addition to vastly expanding the amenity package and upgrading unit interiors.
With this acquisition, RADCO has expanded its portfolio to 41 properties, of which 23 are in Atlanta.
The seller was a locally based limited liability company, and Berkadia acted as broker.
***
The RADCO Companies
RADCO's mission is "Building Better Living." Based in Atlanta, the national real estate acquisition and redevelopment company was founded in 1994. The firm has grown its multifamily portfolio to include 11,665 units in Georgia, Illinois, Indiana, Oklahoma, Colorado, South Carolina, Texas and Florida.