The RADCO Companies Acquires Two Metro-Atlanta Multifamily Properties For $53.4 Million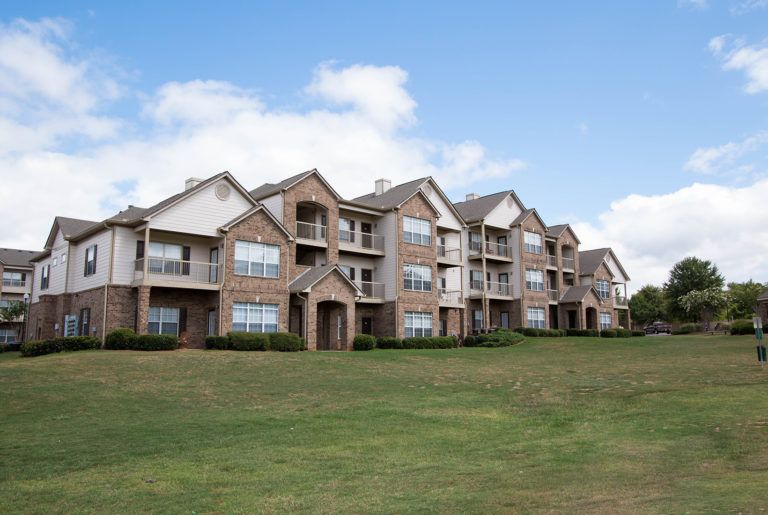 FOR IMMEDIATE RELEASE
Sept. 14, 2015
The RADCO Companies (RADCO), one of the nation's leading opportunistic real estate developers, has added two more well-located, Atlanta-area multifamily properties to its portfolio. The company acquired Andover at East Cobb and Crossing at McDonough, which total 554 units, for $53.4 million. The seller is Wilkinson Real Estate Advisors, Inc. These are the third and fourth assets the companies have transacted together. CBRE brokered the properties.
RADCO financed the acquisitions with private capital and financing from Freddie Mac. Since August 2011, the company has raised $280 million of private capital to fund its purchases.
Both properties offer apartments with one, two and three bedrooms. Units at the 1983-vintage Andover at East Cobb average 1,072 square feet. The 2005-built, Class A Crossing at McDonough's apartments average 1,147 square feet. Community amenities include resort-style pools, fitness facilities and business centers with Wi-Fi. Each apartment complex is within one mile of Interstate 75 and provides immediate access to major local corporations.
The 302-unit Andover at East Cobb is located at the intersection of Powers Ferry and Delk roads in Marietta. The apartment complex is 2.3 miles from the Dobbins Air Reserve Base and just 3.5 miles from Kennesaw State University's Marietta campus. It is in an important development corridor and is in the economic orbit of the new $1.3 billion Braves SunTrust Park development.
Crossing at McDonough, which includes 252 units, is located in Henry County, about 20 miles southeast of downtown Atlanta. Crossing at McDonough is located in the heart of an industrial hub, including the Midland Industrial Park, ProLogis Park I-72, King Mill Industrial Park and Westridge Business Center.
"These two well-located properties have enormous opportunity to build on what Jerry Wilkinson has done," said Norman Radow, founder and CEO of RADCO. "We intend to invest extensively to upgrade both communities and position them to be leaders in their respective markets."
RADCO will invest a combined $6.5 million to upgrade both properties through unit upgrades, amenity enhancements and exterior improvements. Andover at East Cobb will be rebranded as Winterset at East Cobb, while Crossing at McDonough will become Crossings at McDonough.
RADCO's portfolio now includes 44 multifamily assets with an additional 1,301 units under contract, which should close in September and October.
The RADCO Companies
RADCO's mission is "Building Better Living." Based in Atlanta, the national real estate acquisition and redevelopment company was founded in 1994. The firm has grown its multifamily portfolio to include 12,515 units in Georgia, Illinois, Indiana, Oklahoma, Colorado, South Carolina, Texas and Florida.