The RADCO Companies' Ashford Belmar Celebrates Grand Reopening Of Clubhouse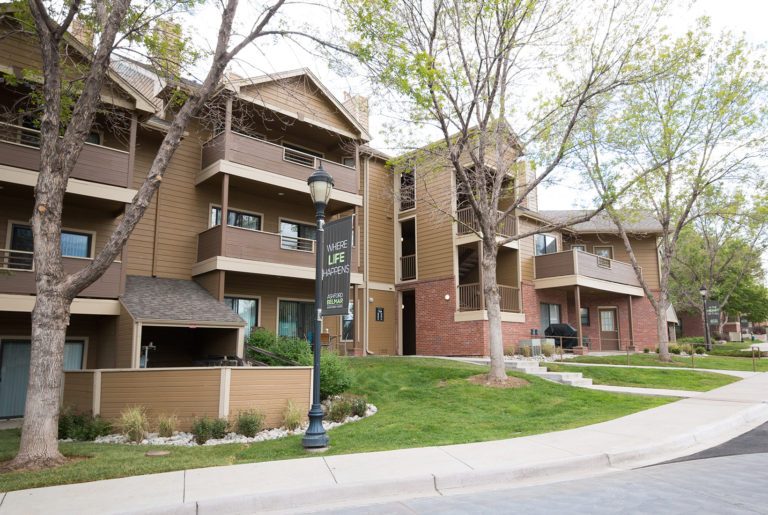 FOR IMMEDIATE RELEASE
May 26, 2015
The RADCO Companies (RADCO), one of the nation's leading opportunistic real estate developers, is celebrating the grand reopening of Ashford Belmar following a $1.9 million renovation of its clubhouse and leasing center. The 512-unit property is located in the western Denver suburb of Lakewood, Colo.
Ashford Belmar's 27,500-square-foot clubhouse is one of the most impressive facilities of its type in the United States. It has amenities that no other clubhouse can offer. These include an indoor Olympic-sized swimming pool and oversized hot tub, a pet spa with three washing stations, a generous golf simulator room, movie theatre, a genuine Internet café, game rooms, and tanning beds. The leasing center also features a three-part fitness facility, which includes a yoga studio with complimentary fitness classes, cardio room and professional weight training station, all overlooking the property's beautiful lake.
In addition, RADCO upgraded the coffee house, locker rooms and steam room. Also free to residents are mountain bikes that can be checked out and rented, along with a ski, snowboard and bike repair facility. The deck that overlooks the community's stunning central lake now includes additional seating areas and a grilling station.
"Not only is this a monumental moment for our residents, but it is also a significant milestone for both the Belmar community as a whole and for our company," said Lisa Radow, who is the senior asset manager with RADCO overseeing the redevelopment of Ashford Belmar. "We are ecstatic with the transformation of this grand space. We wanted the Ashford Belmar experience to include amenities and a lifestyle that no other community can offer, and we accomplished that, plus more!"
When redesigning the clubhouse, RADCO respected the existing exterior, but wanted to infuse a modern and contemporary design to add drama to the architecturally unique building. The clubhouse now features extraordinary floor-to-ceiling glass windows that are 20-feet high and show off the original wood-beam ceiling with a soaring cathedral design.
The property's grand opening for its residents was celebrated with a Memorial Day weekend reception to unveil the new clubhouse. Ashford Belmar will host community leaders, press and local affiliates on Thursday, May 28, with a raffle, complimentary food and live music.
RADCO originally acquired Ashford Belmar in June 2014 for $95.33 million, which was the largest multifamily acquisition by purchase price in Denver at the time for 2014. Since August 2011, the company has raised more than $230 million of private capital to fund its purchases.
***
The RADCO Companies
RADCO's mission is "Building Better Living." Based in Atlanta, the national real estate acquisition and redevelopment company was founded in 1994. The firm has grown its multifamily portfolio to include 11,104 units in Georgia, Illinois, Indiana, Oklahoma, Colorado, South Carolina, Texas and Florida.