The RADCO Companies Expands Portfolio With $35.3 Million Multifamily Acquisition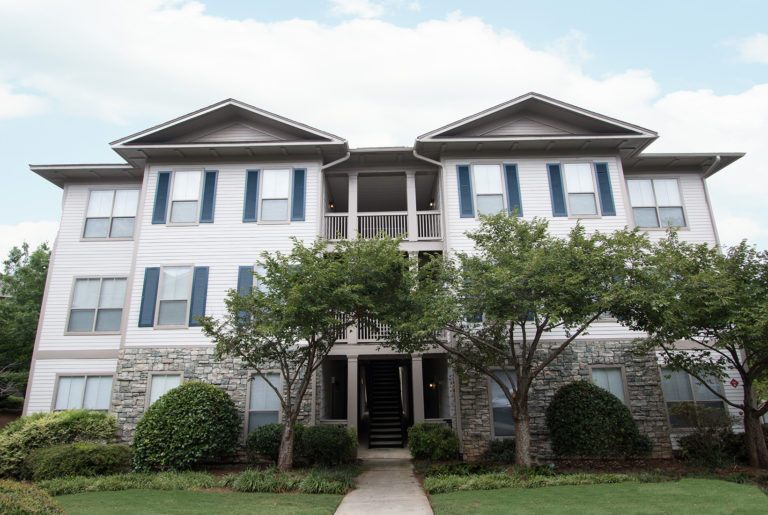 FOR IMMEDIATE RELEASE
June 15, 2015
The RADCO Companies (RADCO), one of the nation's leading opportunistic real estate developers, has acquired Estates at Ridenour, a 255-unit multifamily property in Kennesaw. The Class A property is located in an A+ and improving location. It is situated on 13.1 acres off of the highly trafficked Barrett and Cobb parkways, and is just two miles from Interstate 75. A South Carolina-based limited liability company sold the apartment complex for $35.3 million. Multi Housing Advisors LLC brokered the sale.
RADCO financed the acquisition of Estates at Ridenour with private capital, in addition to financing from Freddie Mac. Since August 2011, the company has raised more than $240 million of private capital to fund its purchases.
The 255-unit Estates at Ridenour was originally built 14 years ago and boasts superior architecture and exterior detail. For instance, every apartment is a corner unit with oversized windows, which offer extraordinary natural light and views. The asset features one-, two- and three-bedroom apartments, in addition to coveted townhomes. Its units average 1,077 square feet. Community amenities include a resort-style pool with grilling areas, fitness facility, clubroom and business center with Wi-Fi.
The property is popular among faculty, staff and graduates of Kennesaw State University, the second largest university system in the state of Georgia, which is located just 3.5 miles away. The community is also just 2.5 miles from Town Center at Cobb, a nearly 1.3 million-square-foot regional mall. Importantly, a new $150 million, Whole Foods-anchored mixed-use development is underway just across the street from Estates at Ridenour.
"We are thrilled to add this extremely well-located property to our portfolio," said Norman Radow, founder and CEO of RADCO. "With all of the economic drivers unfolding in the submarket, our renovation plan, and its incredible location, this already high-quality asset will simply have no competition – period."
RADCO will invest $2.55 million to upgrade Estates at Ridenour. The company's renovation plan includes exterior improvements, expanding the property's amenity package and, most importantly, unit upgrades, which will create a best-in-class living experience. Estates at Ridenour will be rebranded as Ashford Ridenour to coincide with RADCO's new ownership and brand identity.
RADCO has closed on a total of four properties this year, totaling 1,183 units. The company has two additional Atlanta-area properties under contract, one of which is set to close in a few days.
***
The RADCO Companies
RADCO's mission is "Building Better Living." Based in Atlanta, the national real estate acquisition and redevelopment company was founded in 1994. The firm has grown its multifamily portfolio to include 11,359 units in Georgia, Illinois, Indiana, Oklahoma, Colorado, South Carolina, Texas and Florida.