The RADCO Companies Names New CFO, Promotes Three Members To Vice President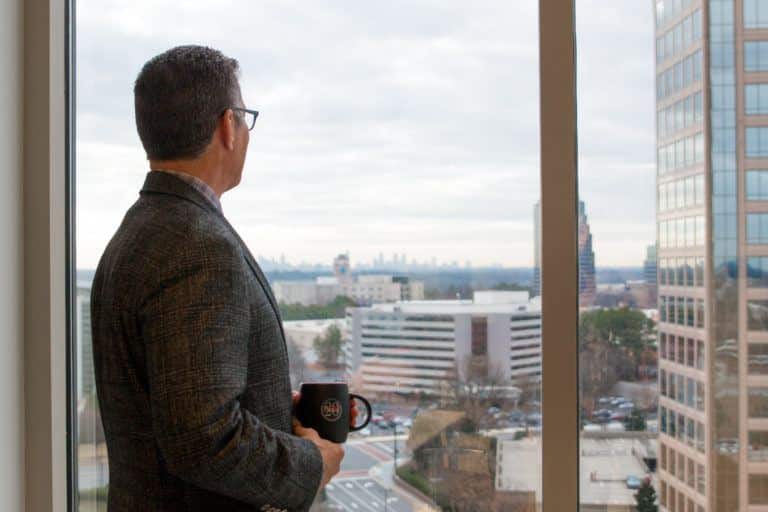 FOR IMMEDIATE RELEASE
Oct. 15, 2015
The RADCO Companies (RADCO), one of the nation's leading opportunistic real estate developers, has promoted four of its team members to its executive team. Robert Clark was promoted to Chief Financial Officer, Zach Finkel is the new Vice President of Private Equity, Rebecca Johnson was named Vice President of Accounting & Property Controller, and Mike DeSarno is now the firm's Vice President of Construction.
The announcement comes on the heels of the company's growth, which included a whirlwind month where the firm added five multifamily properties to its portfolio. The 1,590 units were acquired for an aggregate $145 million. To date, RADCO has raised $310 million of private capital to fund its purchases. It currently owns a portfolio of about 13,300 apartments in eight states throughout the southeast and central United States with an asset value of $1.3 billion.
Clark was previously the Director of Capital Markets. After working two years at Hanover Insurance and completing its Future Leaders Program, Clark put his risk assessment skills to the test and spent a year playing professional poker in Las Vegas. Clark then joined RADCO as an analyst and was promoted to Director of Capital Markets shortly afterward. He graduated from the University of Georgia with degrees in Real Estate and Risk Management and Insurance.
Finkel was promoted to Vice President of Private Equity from his previous role as the firm's Director of Private Equity. He is charged with raising private capital from the company's close-knit investor community. The company has raised $310 million of private capital to fund its acquisitions. Finkel joined RADCO after graduating from the University of Georgia with a degree in Real Estate.
As the Vice President of Accounting and Property Controller, Johnson manages the preparation of all financial reports, monitors and analyzes monthly operating results, and oversees the daily operations of two accounting departments. Previously, she was the company's Construction Controller. She began her career at RADCO as a Senior Accountant.
Before being promoted to Vice President of Construction, DeSarno was Assistant Vice President of Construction. Prior to joining RADCO, he was with NVR, where he started as superintendent and later became a senior project manager. DeSarno oversees RADCO's $70 million a year renovation budget and leads a team of 15 construction managers and field supervisors.
"Robert, Zach, Mike and Rebecca represent what makes RADCO so special," said Norman Radow, CEO and founder. "They bleed RADCO red and are committed to our goal of growing from best-in-class to being great."
RADCO currently employs 75 professionals above property level, as well as its management arm, RADCO Property Management, and an I.T. company it acquired this summer.
RADCO has an additional five properties under contract set to close in October through early 2016.
The RADCO Companies
RADCO's mission is "Building Better Living." Based in Atlanta, the national real estate acquisition and redevelopment company was founded in 1994. The firm has grown its multifamily portfolio to include 13,255 units in Georgia, Illinois, Indiana, Oklahoma, Colorado, South Carolina, Texas and Florida.