The RADCO Companies Acquires Park Manor Apartments in Newnan, Georgia for $9.87 Million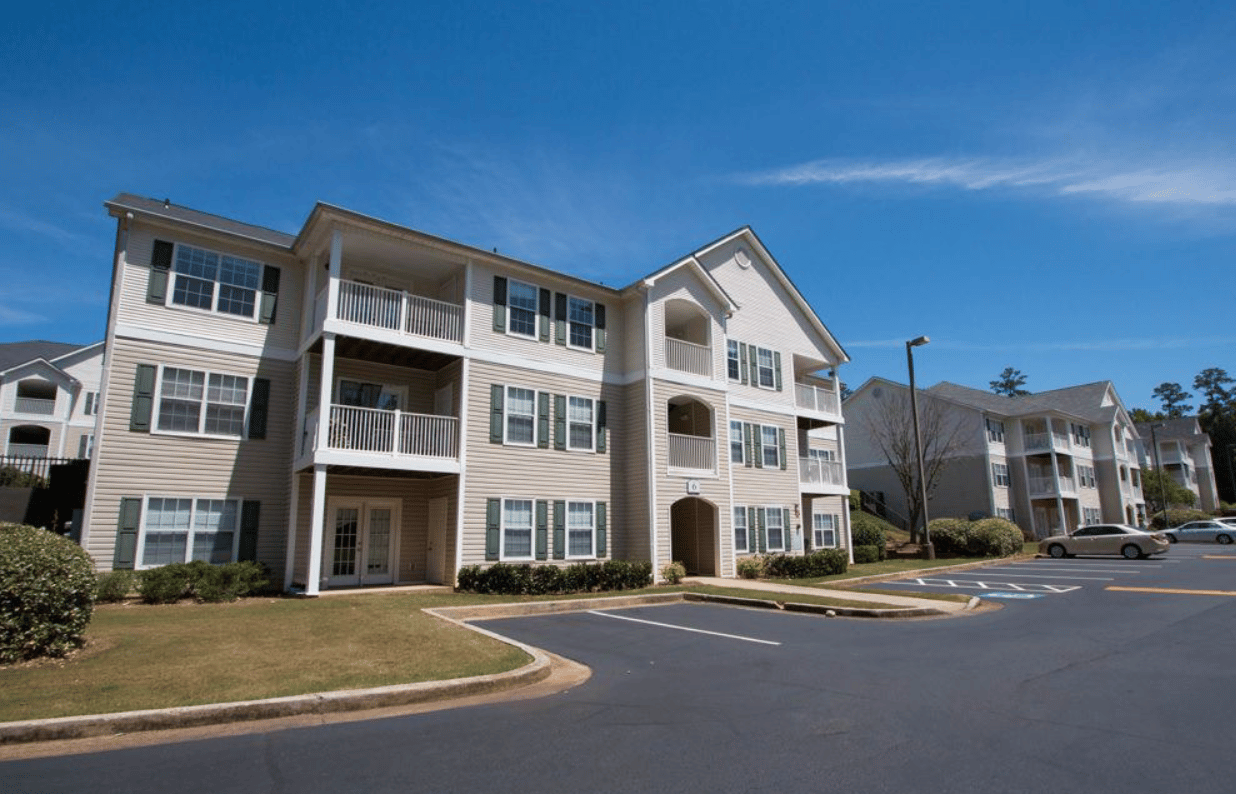 Atlanta-Based Developer Now Owns Three Properties in the Newnan Area
(NEWNAN, GA – February 16, 2016) – The RADCO Companies (RADCO), one of the nation's leading opportunistic real estate developers, completed its third acquisition of 2016 with the closing of Park Manor Apartments in Newnan, GA, adding 114 units to their portfolio. The property has been renamed Woodlands at White Oak, and is adjacent to another RADCO property, Creekside at White Oak, a 561-unit community acquired in 2015. With this most recent acquisition, RADCO now owns three properties in the thriving Newnan market.
The purchase price for Woodlands at White Oak was $9.87 million. RADCO financed the acquisition for this property using private capital and financing from Mutual of Omaha. Since August 2011, the company has raised over $380 million in private capital to fund its acquisitions. This transaction was brokered by HFF's Atlanta Investment Sales team. The seller was LivCor, a group that RADCO has worked with on previous transactions.
"This is a unique property," said Norman Radow, founder and CEO of The RADCO Companies. "It is modern and yet boutique, is located in a wonderful neighborhood and complements our other properties in this burgeoning submarket."
Woodlands at White Oak was constructed in 2001 and consists of one-, two- and three-bedroom floor plans with greater square footage than the majority of the market. Likewise, the amenity package is more extensive than other communities of similar size, providing exclusivity to the property.
RADCO plans to invest over $1.3 million on capital improvements to enhance the property for current and future residents. The vision for the property is to remodel and update the clubhouse, fitness center and pools, as well as the landscaping and building exteriors. Interior renovations will focus on upgrading flooring, lighting, countertops and appliances.
RADCO initially targeted Newnan for its location along Interstate 85, close proximity to Atlanta, and its job growth rate. From 2000 to 2010, Newnan's population grew 106%, and this growth is expected to continue over the next five years. With its proximity to major shopping and job centers, as well as its location in a highly-rated school district, the Woodlands at White Oaks property is ideally positioned to capitalize on Newnan's success.
With this acquisition, RADCO now owns over 15,000 multifamily units in eight states in the Southeast and Central U.S.
***
The RADCO Companies
RADCO's mission is "Building Better Living." Based in Atlanta, the national real estate acquisition and redevelopment company was founded in 1994. The firm has grown its multifamily portfolio to include 10,176 units in Georgia, Illinois, Indiana, Oklahoma, Colorado, South Carolina and Texas.