Investment Services
RADCO's investment philosophy is founded on our unwavering reverence for our partners. We invest our capital alongside our partners' capital in a disciplined and thoughtful manner. Through our results-oriented decision making, industry experience, and commitment to transparency, we are able to build meaningful relationships and create value for all parties involved.
Investment Strategies
RADCO's investment approach targets challenging assets through a combination of four primary strategies.
Accretive Capital
We seek cash-flowing properties in excellent locations and use attractive debt to acquire them.
Compelling Story
We identify properties with a compelling acquisition story, which often enables us to make our purchase below market.
Value – Add
We strive to acquire deals with value-add potential that can be unlocked through our robust capital expenditure programs and in-house construction department.
Mark – to – Market
We take properties with below-market rents and "mark" them to the market rents of their competitive set through improved management, marketing, and branding initiatives.
The RADCO Portfolio
RADCO's geographic footprint is strategically focused in target markets that showcase future job growth potential, advantageous supply/demand balances, and opportunities to leverage the Company's established operating platform.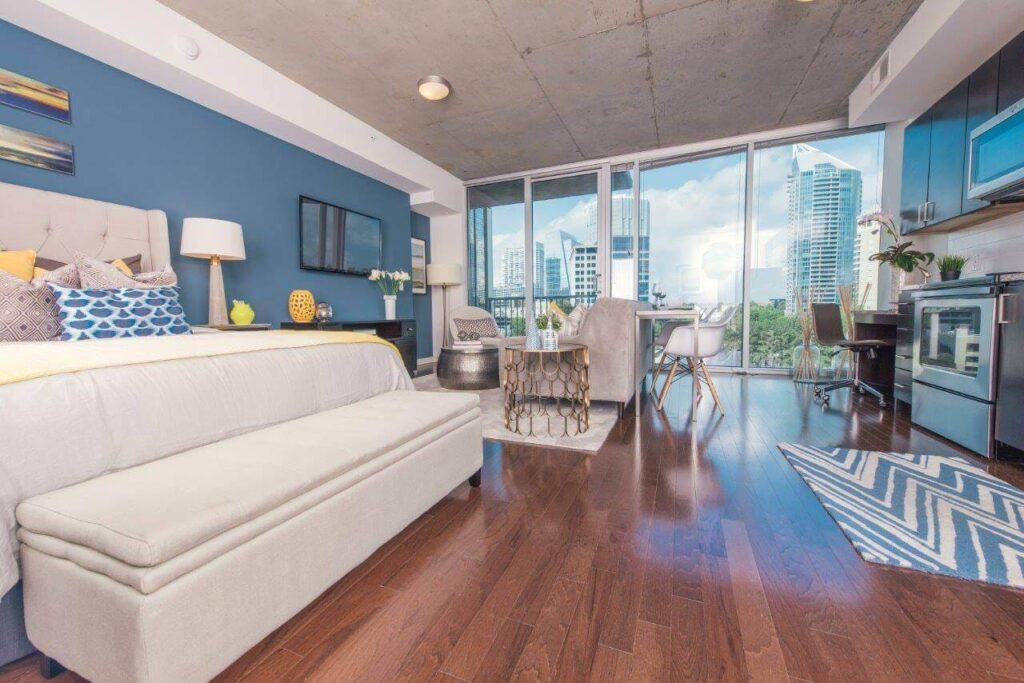 The M by Radius
Multifamily with Ground Level Retail
The M by Radius, formerly known as Skyhouse Midtown, was a strategic acquisition by RADCO to purchase a quality asset in one of the best locations in Atlanta at a basis well-below today's replacement costs. As one of the first high-rise, purpose-built apartment communities developed after the Great Recession, the community is extremely well-built but has some dated unit finishes and amenities. Midtown Atlanta continues to attract new businesses and tech companies including Google, and The M by Radius is directly in the path of that growth. RADCO plans to modernize the amenities – including a rooftop pool deck and grilling area with sweeping views of the city, renovate roughly half of the unit interiors, upgrade the corridors, and enhance lighting for safety. Additionally, RADCO will lease the two empty retail bays with tenants accretive to the lifestyle for residents of the apartment community.