The RADCO Companies Acquires the Park at Sutton Place Apartments in Winter Park, Florida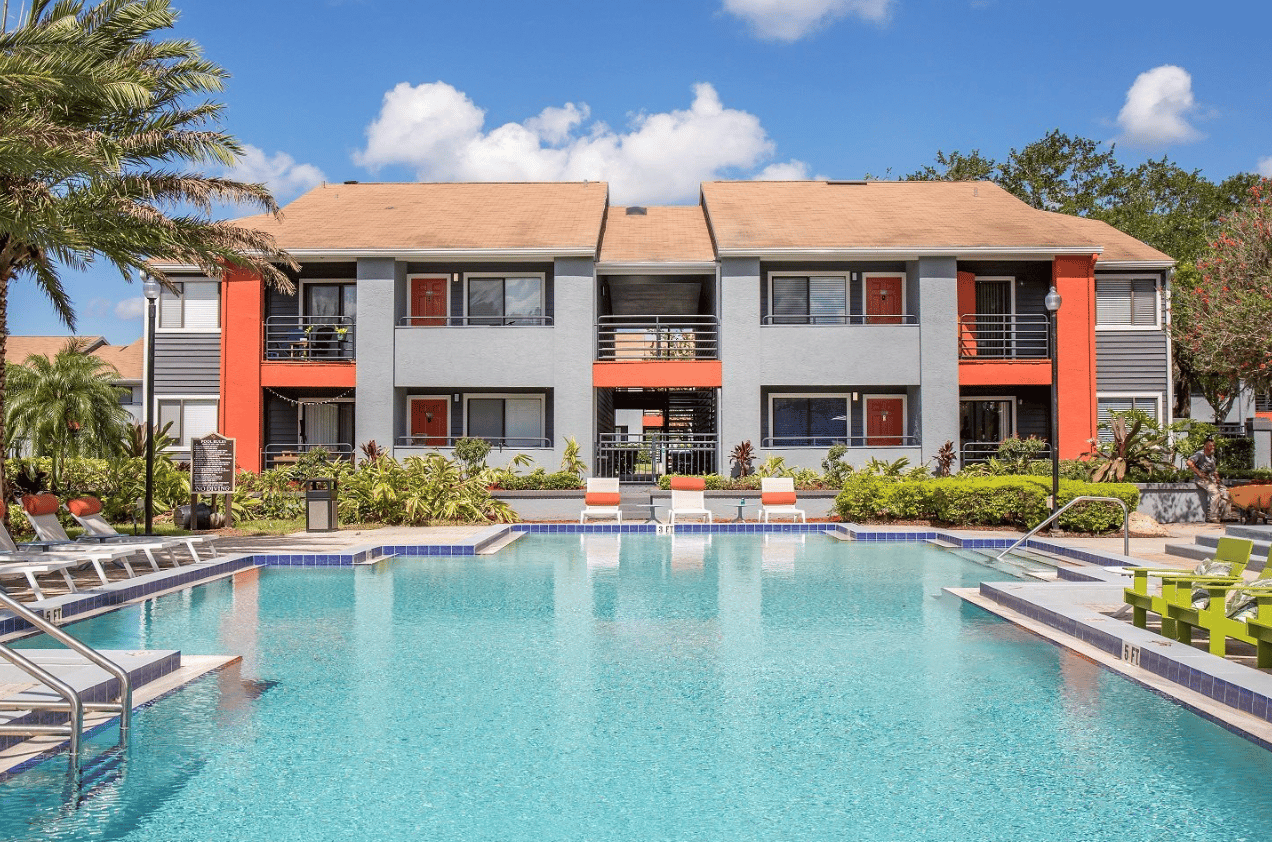 Atlanta-Based Developer Now Owns Four Properties in Florida
(WINTER PARK, FL – June 7, 2016) – The RADCO Companies (RADCO), one of the nation's leading opportunistic real estate developers, completed its fourth acquisition of 2016 with the closing of The Park at Sutton Place Apartments in Winter Park, Florida. The property, renamed Lakeside at Winter Park, adds 288 solid B class units to its portfolio and will be proudly managed by RADCO Residential, the company's proprietary management platform. Lakeside at Winter Park is RADCO's first acquisition in the Orlando market, and its fourth community in Florida. RADCO currently owns three other properties in the Clearwater-Tampa market.
The purchase price for Lakeside at Winter Park was $32.1 million and the company plans to spend upwards of $4 million in capital improvements. RADCO financed the acquisition and forthcoming renovation for this property using private capital and financing from BBVA Compass. Since August 2011, the company has raised over $390 million in private capital to fund its acquisitions making it one of the largest private capital companies of its type in the nation. This transaction was brokered by CBRE Inc.'s Orlando office.
The nearby colleges and universities, record levels of tourism activity, and recent corporate expansions have supported the booming Orlando economy and created significant housing demand within Winter Park. Of specific note, Lakeside is in walking distance to Full Sail University, a respected student specialty institution focusing on the arts and arts technology.
"This is an exciting property located in a wonderful neighborhood," said Norman Radow, founder and CEO of The RADCO Companies. "Our close proximity to Full Sail University presents a unique opportunity for RADCO. We are not a student housing company per se, but Full Sail students are different. They are more serious, and their needs are more sophisticated. As a result, we are confident we can create the perfect balance of improved services, amenities and apartment upgrades that promote the value proposition for our residents."
Lakeside at Winter Park was constructed in 1986 and consists of 16 two- and three-story buildings on an expansive 26.5 acres. The property's 288 well-laid out units are evenly split between one- and two- bedroom floorplans and average an impressive 888 square feet. There are three serene lakes on-site, and over half of all units have stunning water views. The property boasts extensive amenities, including an open clubhouse and office, business center, oversized fitness center, car care center, racquetball, volleyball and tennis courts, and pools. The community also is unique in that it has sprawling outdoor spaces, some with defined purposes such as a generous dog park, intimate courtyard, and inviting pergola. Others simply offer green space to soften the hardscape and promote a healthier living experience.
RADCO plans to invest over $3.7 million in significant capital improvements to modernize and upgrade the units, renovate the clubhouse, offices and other amenity areas. The scope of the improvements includes transforming the current outdoor spaces to add lavish grilling areas, a fire pit and seating nodes, as well as other impressive new additions that will be announced at a later date. There will also be notable improvements to the landscaping and building exteriors, and in the fitness center, where a rock climbing wall is proposed to be added that will be unique to the community. Interior renovations will include upgraded flooring, new two panel interior doors, modern lighting, hard surface countertops and new appliances.
RADCO targeted Lakeside at Winter Park for its location as one of the most desirable, affluent and supply-constrained submarkets within all of Orlando. With over 50,000 jobs created in 2015, Orlando ranked first in the nation for annual job growth, beating out perennial frontrunners like San Francisco, Denver and Dallas. Orlando's job market has a significant presence in Central Florida, with concentrations in the technology, bioscience and aerospace industries.
***
The RADCO Companies
RADCO's mission is "Building Better Living." Based in Atlanta, the national real estate acquisition and redevelopment company was founded in 1994. The firm has grown its multifamily portfolio to include 10,176 units in Georgia, Illinois, Indiana, Oklahoma, Colorado, South Carolina and Texas.