The RADCO Companies Acquires Reserve at Ashley River Apartments in Charleston, South Carolina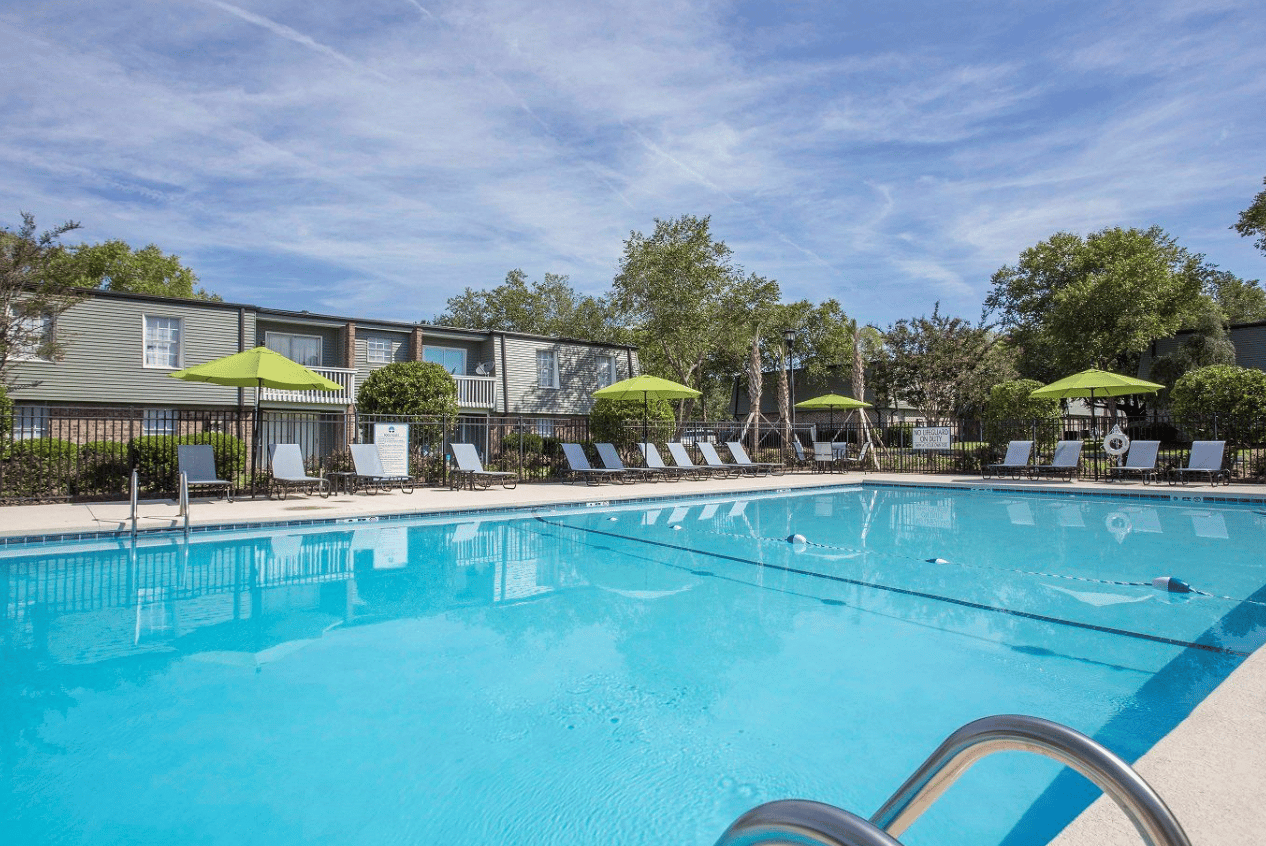 Atlanta-Based Developer Now Owns Six Properties in South Carolina
(CHARLESTON, SC – August 8, 2016) – The RADCO Companies (RADCO), one of the Nation's leading opportunistic real estate developers, completed its ninth acquisition of 2016 with the closing of the Reserve at Ashley River apartments in Charleston, South Carolina. The property, renamed Greenwood at Ashley River, adds 280 Class C+ units to RADCO's portfolio and will be proudly managed by RADCO Residential, the Company's proprietary management platform. Greenwood at Ashley River is RADCO's 61st acquisition since 2011, its sixth in South Carolina, and its first in the Charleston market.
The purchase price for Greenwood at Ashley River was $12.5 million, and RADCO plans to spend upwards of $3.4 million on the first phase of capital improvements to modernize and upgrade the well-located community. RADCO financed the acquisition using a first mortgage loan from KeyBank and private equity. Since August 2011, the company has raised over $452 million in private capital to fund its acquisitions, making it one of the largest private capital companies of its type in the nation.
Greenwood at Ashley River is advantageously located in the thriving North Charleston submarket, an area undergoing an exciting commercial and residential transformation. The property is within five miles of both Interstate 526 and I-26, which provides residents with access to the major employment, retail, and lifestyle centers in the metropolitan area. The up-and-coming location is experiencing an influx of companies relocating in the area, which has transformational repercussions for the submarket and Greenwood at Ashley River, in particular. Importantly, the combined presence of the Boeing Dreamliner plant immediately next door, the Charleston International Airport down the street, and the nearby Bosch Charleston plant account for over 10,000 jobs in the immediate vicinity and are all generally accessible from the property in under five minutes. The new Mercedes plant is now under construction in the submarket, as well.
"Charleston's strong economic fundamentals have made it one of the most attractive regions in the country for real estate investment," said Norman Radow, founder and CEO of The RADCO Companies. "We are especially encouraged by the continued investment in the adjacent Dreamliner manufacturing plant, as Boeing's impact on the area has the potential to parallel the 'BMW effect' on economic growth previously witnessed in Upstate South Carolina. Greenwood at Ashley River's prime location within this rapidly transforming neighborhood, coupled with its substantial property management and value-add opportunities, gives us an ideal entry point into a burgeoning marketplace. I cannot wait for RADCO to turn this property into a true community."
Greenwood at Ashley River is a quaint community built in 1974. The property consists of 35 two-story buildings across an expansive 20.5 acres, with mature trees and well-manicured ground cover throughout. Averaging 939 square feet, the property offers a combination of two- and three-bedroom units that each feature a private, open air balcony. The community amenities include a leasing center, pool, playground, and ample open greenspace allowing for additional features.
RADCO plans to invest over $3.4 million to first address numerous deferred maintenance issues currently degrading the parking lots and laundry facilities, as well as repair roofs and HVAC units. The Company will then proceed with interior unit renovations, exterior enhancements, and expanded amenities. Specifically, RADCO's capital plan will concentrate heavily on modernizing the unit interiors with a higher-quality finish level that includes upgraded flooring, cabinetry, modern lighting, countertops, new appliances, and designer paint. Amenity and exterior improvements include dramatically improving the existing campus landscaping, updating the exterior lighting, upgrading the pool area, adding a dog park, and installing a sports court. RADCO intends to initiate a second redevelopment phase in two years, which may include a modern, new architectural look for the buildings' exteriors and additional higher-end unit renovations.
***
The RADCO Companies
RADCO's mission is "Building Better Living." Based in Atlanta, the national real estate acquisition and redevelopment company was founded in 1994. The firm has grown its multifamily portfolio to include 10,176 units in Georgia, Illinois, Indiana, Oklahoma, Colorado, South Carolina and Texas.