The RADCO Companies Completes 13th Acquisition of 2016 with $55.5 Million Purchase of Bell Cheshire Bridge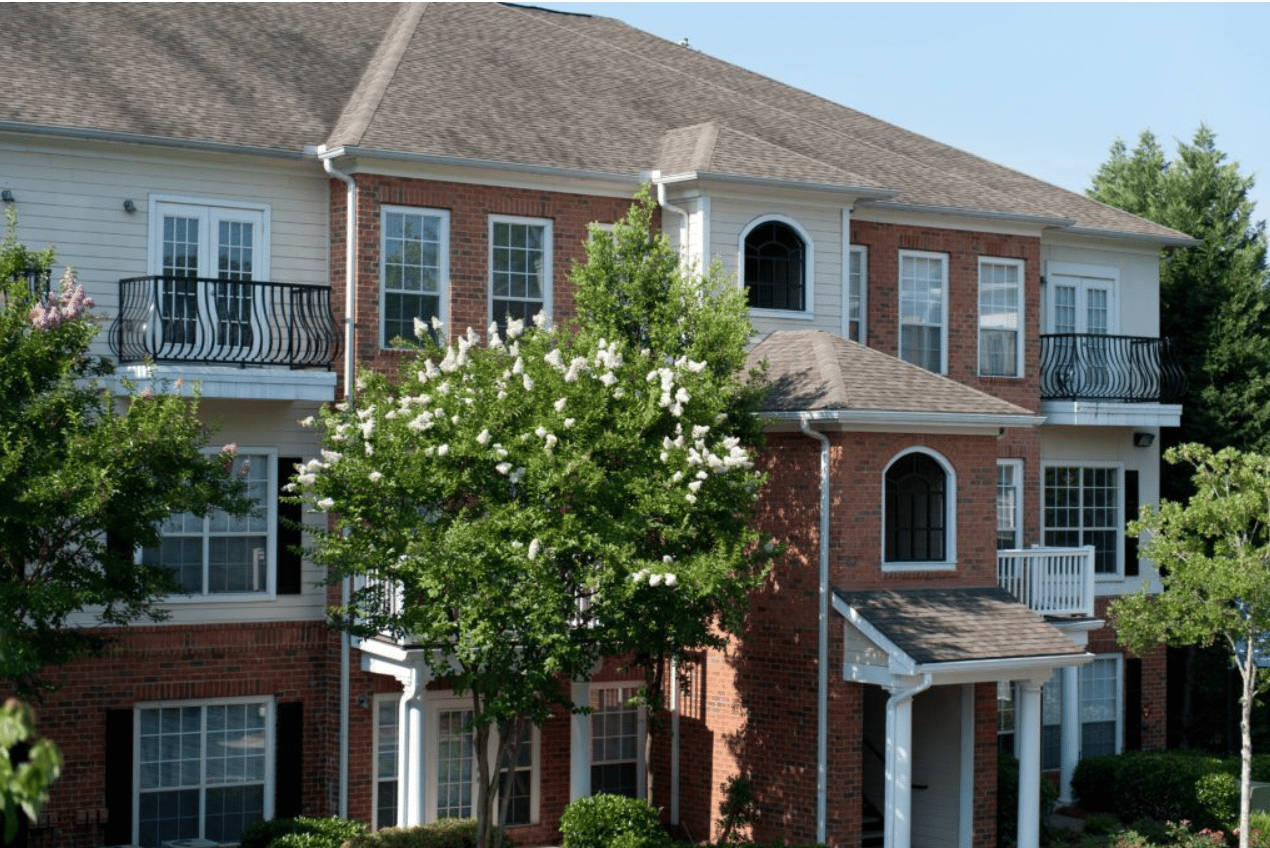 Atlanta-Based Developer Unveils New "Radius" Brand Distinction
(ATLANTA – December 8, 2016) – The RADCO Companies (RADCO), one of the nation's leading opportunistic real estate developers, completed its 13th acquisition of 2016 with the closing of Bell Cheshire Bridge apartments in Atlanta, Georgia. The 318-unit, Class A-minus property was renamed Radius Cheshire Bridge. It will be proudly managed by RADCO Residential, the Company's proprietary management platform. With this acquisition, the Company is unveiling its new "Radius" brand which will be rolled out to select properties in its portfolio in 2017. Radius Cheshire Bridge is RADCO's 65th acquisition since 2011 and its first community in the Lindbergh submarket of Atlanta.
RADCO plans to spend upwards of $4.5 million on capital improvements to modernize and update the community. RADCO financed the acquisition using a $44.4 million Freddie Mac loan and $18.7 million in private capital. Since August 2011, the Company has raised over $500 million in private capital to fund its acquisitions, making it one of the largest private capital companies of its type in the nation.
Radius Cheshire Bridge is favorably situated in a thriving, in-town location. The Lindbergh submarket provides quick, easy commutes to Atlanta's thriving neighborhoods and employment centers, including Buckhead, Midtown, Emory/Center for Disease Control and Prevention, and Morningside. There has recently been a renewed spotlight on Lindbergh's excellent access to major Atlanta job centers, which has spurred tremendous growth and investment in the area. In addition to being equidistant from several major economic centers, Radius Cheshire Bridge benefits from a multitude of shopping and dining options in its own backyard. There are over 20 restaurants, a Whole Foods, Publix, Sprouts, CVS, and United Artist Cinema all within two miles of the property.
"Radius Cheshire Bridge truly is an exciting asset. It is a solid A-minus community, modern in every way, and in a prime Atlanta location that continues to grow. We are excited to make this community something special. It will be the flagship of our new Radius brand," said Norman Radow, founder and Chief Executive Officer of The RADCO Companies.
Built in 2001, Radius Cheshire Bridge is a well-constructed, gated community situated on 10.8 acres in the in-town submarket of Atlanta. The property consists of nine three- and four-story garden-style buildings with brick, Hardiplank, and stucco siding. Averaging 1,021 square feet, the spacious nine-foot ceiling apartments offer a range of one-, two-, and three-bedroom garden and loft-style floorplans. The community amenities include a large leasing office and clubhouse with soaring ceilings that is outfitted with a spacious fitness facility, multiple resident lounges, and a billiards room that all overlook the pool. Additional amenities on the property include a nature trail, dog park, car wash, surface parking, detached car garages, and a parking deck.
RADCO plans to transform the look and feel of the property through unit interior upgrades, exterior improvements, and common area amenities enhancements. Specifically, RADCO's capital improvements program will concentrate heavily on renovating unit interiors with a higher-quality finish level that includes updated cabinetry, upgraded appliance packages, new flooring, modern lighting, hard-surface counter tops, and designer paint. The scope for the value-added amenity improvements includes a complete renovation of the leasing center and clubhouse with modern, state of the art finishes and technology, as well as extensive landscaping and exterior upgrades to elevate the sense of arrival at the community.
***
The RADCO Companies
RADCO's mission is "Building Better Living." Based in Atlanta, the national real estate acquisition and redevelopment company was founded in 1994. The firm has grown its multifamily portfolio to include approximately 17,000 units in Georgia, Illinois, Indiana, Oklahoma, Colorado, South Carolina, Texas, Florida, and North Carolina.