RADCO Pays $95.33mln For Denver-area Apartment Property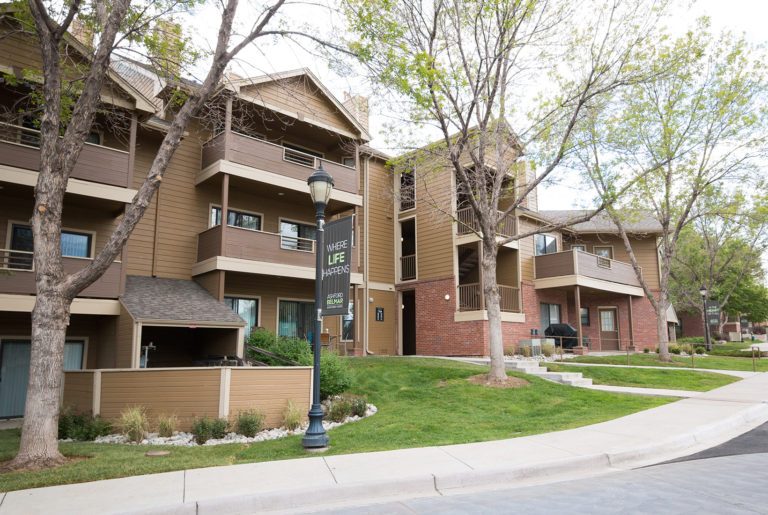 Commercial RealEstate Direct
June 25, 2014
Radco Cos. has paid $95.33 million, or about $186,191/unit, for Parc Belmar, a 512-unit apartment property in the Denver suburb of Lakewood, Colo.
The Atlanta investment company purchased the 21-year-old property from a venture of AEW Value Investors II LP and Grand Peaks Properties of Denver, which had acquired it in 2011 for $70.5 million. Moran & Co. brokered the transaction.
Radco's $95.33 million purchase price is the largest for a Denver-area apartment property in more than a year and a half. It results in a capitalization rate of 6.4 percent.
Radco, which plans to invest another $5 million on upgrades to the property's massive, 27,000-square-foot clubhouse and unit interiors, funded its purchase with a $13.5 million preferred equity investment from Related Cos. and a $73.6 million mortgage from Freddie Mac. The loan, originated by NorthMarq Capital, has a seven-year term and pays a floating rate, giving Radco added flexibility. Freddie typically frowns upon preferred equity behind its loans, but got comfortable enough with the collateral and sponsor to do so.
Units at the property, which Radco plans to rename Ashford Belmar, have an average of 1,201 square feet each. It is 95 percent occupied and has seen a 9 percent increase in rents at units whose leases were recently renewed. Norman Radow, founder and chief executive of Radco, said rents at the Parc Belmar are substantially lower than those charged at comparable area properties.
He explained that AEW had maintained the property very well during its ownership. But many competing properties have seen substantial capital improvements, allowing them to increase their rental rates, providing a potential value-add opportunity at the Parc Belmar.
The investment in Parc Belmar marks Radco's first with an institutional investor partner – Related. Since it started investing in the apartment sector in 2011, the company has accumulated a portfolio of 6,500 units – it has another four properties totaling nearly 1,000 units in its acquisition pipeline – and all have been capitalized with some $130 million of capital that Radco has raised from its book of some 450 high net-worth individuals and family offices.
The company, which before 2011 was involved heavily in the workout sector, has purchased properties in Georgia, Illinois, Indiana, Oklahoma and Colorado. Parc Belmar is its first in the Denver market, which Radow called one of the best markets in the country. Radco's investments generally have been in markets that have shown solid fundamentals, generally are business-friendly and, because their employment pictures are solid, have enjoyed strong population growth.
Parc Belmar includes an indoor Olympic-sized swimming pool, a large fitness center with weight room, steam and sauna room and theater. The property offers, by appointment, personal fitness trainers and massages. Individual units include connections for washers and dryers and have fireplaces, open floor-plan kitchens and some have garages.
The property is next to the downtown Belmar district, a 22-block retail and entertainment area that includes more than 80 retail shops and 1 million square feet of office space. It is two miles from a recently opened light-rail station.