The RADCO Companies Closes On Spalding Bridge Apartments For $22.9 Million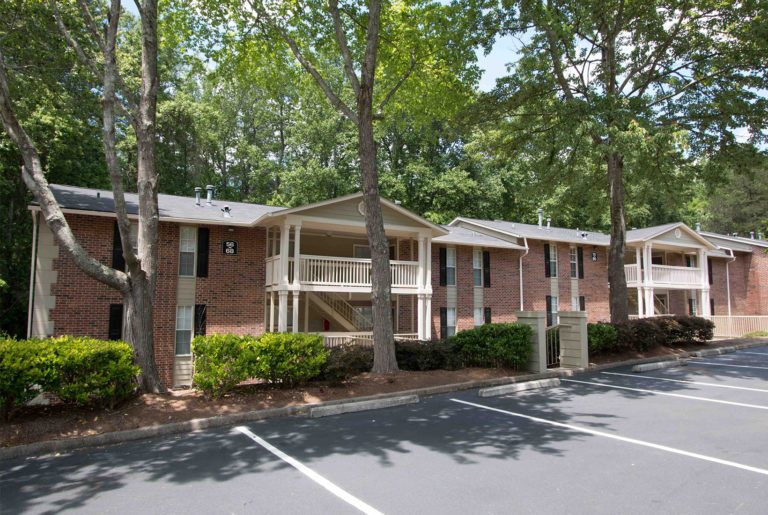 FOR IMMEDIATE RELEASE
Sept. 30, 2015
The RADCO Companies (RADCO), one of the nation's leading opportunistic real estate developers, has purchased the 192-unit Spalding Bridge apartment complex for $22.9 million. JMG Realty sold the property, which is located in the booming north Atlanta suburb of Sandy Springs. Jones Lang LaSalle brokered the transaction.
RADCO financed the acquisition with private capital and financing from Community and Southern Bank. Since August 2011, the company has raised $300 million of private capital to fund its purchases.
Built in 1984, the all-brick community includes one-, two- and three-bedroom units across 12 buildings. The property is situated on nearly 10 acres on Trowbridge Road just off the highly trafficked Roswell Road in the city's Perimeter submarket, just four miles north of Interstate 285. Perimeter contains the largest office market in Atlanta and is the future home of State Farm's new regional headquarters. Also, Mercedes Benz will be relocating its American headquarters just 1.5 miles from Spalding Bridge.
"With all of the new growth on the north end of the Perimeter corridor, we thought there could not have been a better time to execute our business strategy on such an already impressive asset," says Norman Radow, founder and CEO of RADCO. "We plan to implement our value-added plan and take the community to a new level of luxury of service."
RADCO will invest about $2.25 million to renovate the multifamily asset. Most of the capital improvement plan will be spent on unit upgrades and the critical path. The company will gut renovate the clubhouse and leasing center to include additional amenities. Once enough of the capital improvement plan has been completed, the firm will rebrand the property using its "Ashford" moniker.
RADCO's portfolio now includes 46 multifamily assets with three additional properties under contract set to close by the end of November.
The RADCO Companies

RADCO's mission is "Building Better Living." Based in Atlanta, the national real estate acquisition and redevelopment company was founded in 1994. The firm has grown its multifamily portfolio to include 13,255 units in Georgia, Illinois, Indiana, Oklahoma, Colorado, South Carolina, Texas and Florida.